Unrivalled Benefits
Your body has done a marvellous job at producing another human being, but it draws heavily on your nutrient stores to do so… In just two daily capsules you'll receive the correct dose of 18 essential nutrients that'll make the world of difference following childbirth. Everything you need to stay healthy and feeling like you!
Highly absorbent forms of vitamins D3 and K2 will actively direct calcium to your bones, preventing osteoporosis! This combination also has been clinically proven to dramatically boost the immune system protecting you from common colds and viruses, so you can rest easy, knowing you're being well taken care of.
The active ingredients in Her.9 capsules are delayed-release meaning that they dissolve in the lower intestine, the optimal place to absorb the maximum amount of every ingredient.
Not all supplements are created equal…
Every ingredient in your Her.9 capsules has a purpose. We use doses that are scientifically proven to make a difference and support you after childbirth.
Her.9 supplements contain Niacin, one of the many B vitamins that help to regulate the normal function of the nervous system, which is vital after childbirth; the nervous system is made up of the brain, spinal cord and nerves, responsible for movement, balance and the ability to think. Wave goodbye to baby brain!
The active 'body ready' form of vitamin B12 is one of the superpower nutrients in Her.9 supplements; providing vital support towards good energy levels, healthy metabolism and reducing the feelings of tiredness and fatigue. All of which help you to battle the early mornings, interrupted sleep and late nights.
Biotin is supplemented in Her.9 capsules to provide you advanced support for your skin and hair, both commonly compromised after you give birth. Birthers begin to heavily shed their hair and Biotin is a key nutrient for healthy hair growth and glowing skin.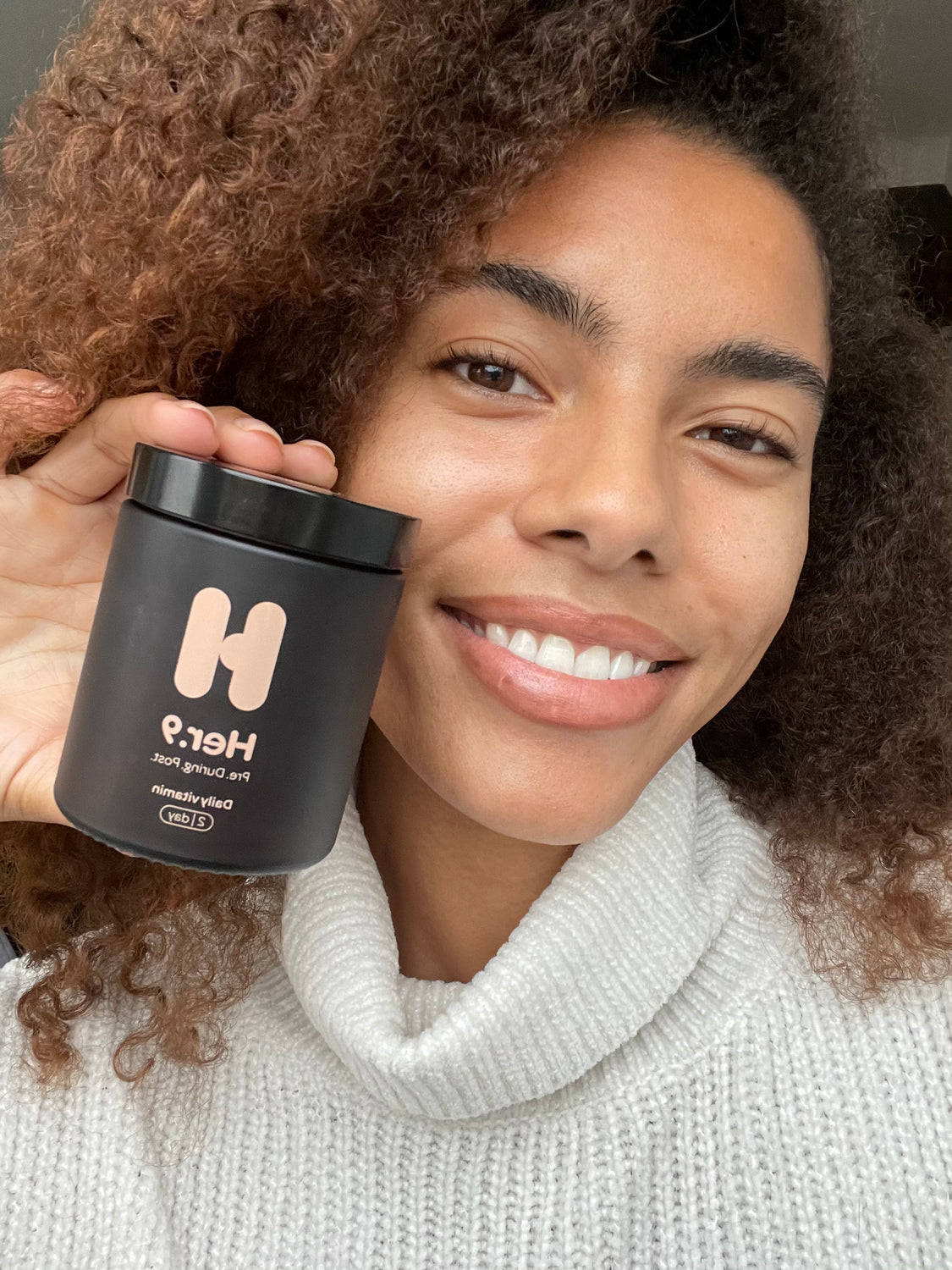 Did you know?
Helping with the baby blues. After giving birth, you will lose an incredible amount of hormones, leading you to experience low mood, feeling tearful and anxious in the first week or two… and often beyond! Her.9 includes active forms of nutrients like vitamin B12 (methylcobalamin) that helps to maintain normal psychological function, which includes cognitive processes such as concentration, learning, memory, reasoning and resistance to stress.
If you're breastfeeding your daily recommended dose of many nutrients is even higher than it was in pregnancy, When lactating, your dietary intake of vitamins B1, B2, B6, B12, D, choline, and iodine go, in part, toward making milk [ref] https://pubmed.ncbi.nlm.nih.gov/29603407/
Our birthers have found that supplementing Her.9 capsules that contain all of the key nutrients to be the most time and cost effective way of sourcing them!
Although a nutrient-dense, well-rounded diet can help you meet your nutrient needs, experts recommend that supplements be taken after delivery to ensure that your nutrient stores are being properly replenished.
Complete Prenatal
Our innovative formula contains 18 clinically-backed vitamins and minerals that support mother, baby and mind.
Free delivery
20% off your Welcome Box that includes a reusable glass jar. This provides you with the perfect storage for your monthly deliveries of Her.9 supplements.
No need for panic buys at the shops, your monthly delivery will arrive on time for as long as you're with us!
Sustainable ingredients and packaging [100% biodegradable/recyclable]
Buy Now
Testimonials
See what our community of happy customers is saying.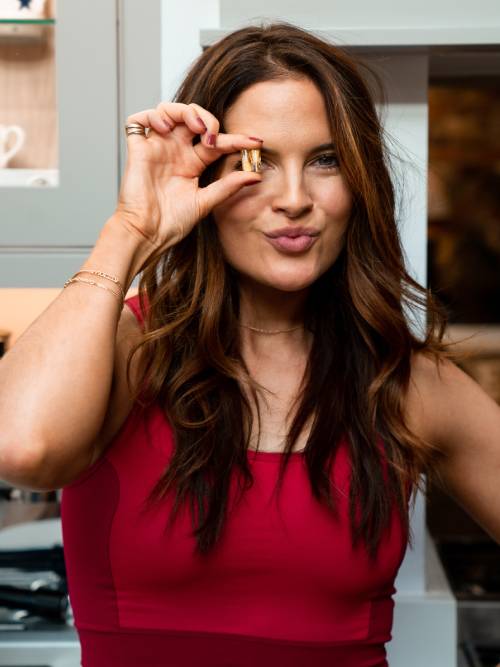 "Compared to my last pregnancy with India I have got so much more energy, my overall wellness is great. And I love the fact I've got everything I need in two capsules."


"Finding a supplement with no nasties isn't easy, what I love about Her.9 is that it's vegan, non-GMO and contains no filler or nasty colorants, just natural goodness!"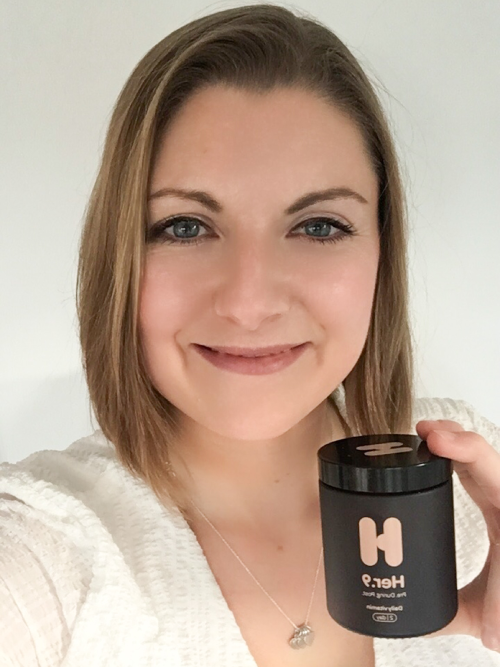 "I was lucky enough to test these as part of a Mumsnet trial and was very impressed - both with the product itself and the ethos and vision behind the brand"


"As an active 57-year-old Mum, Grandmother, working woman who was considering the HRT rout, Her.9 was a fantastic find! After just one month, my joints feel better, I have more energy and the hot flushes have reduced!"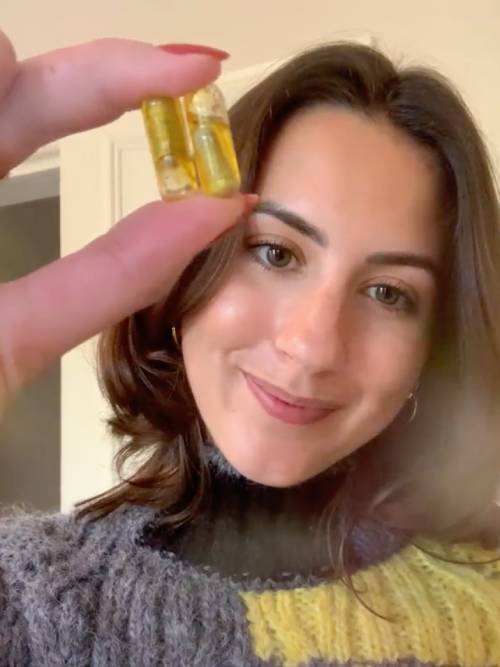 "Since becoming pregnant I've been so cautious of what I put in my body, Her9 ingredients are all in pure absorbable forms with no hidden chemicals!"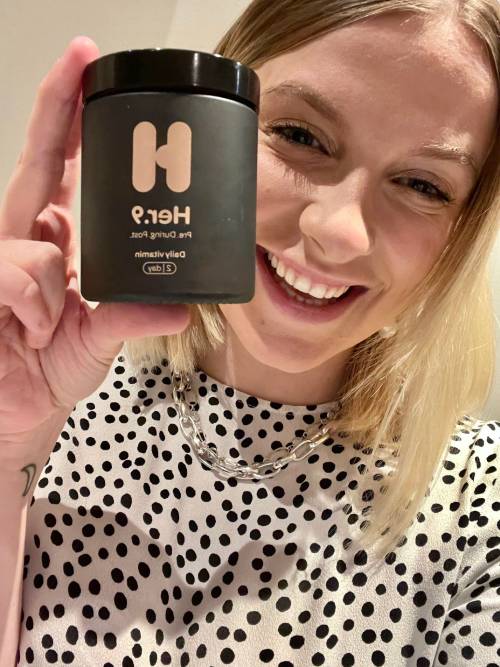 "Normally I'd have to take 4-5 vitamins a day, but Her.9 means I only have to take 2"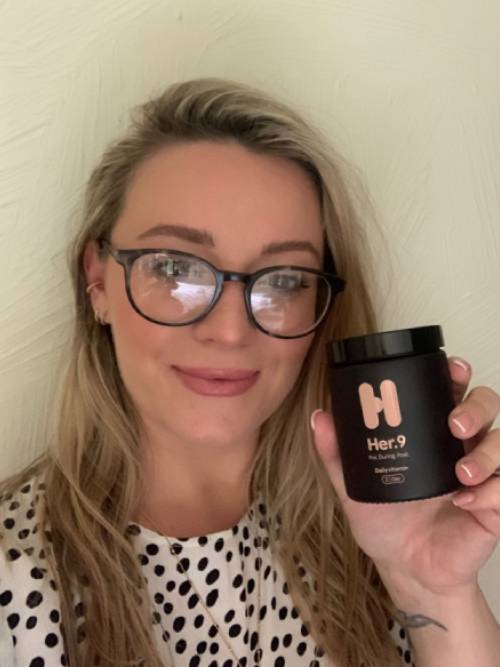 "I've always been skeptical about supplements but my partner insisted I take them while pregnant, I cannot believe how much better I feel"